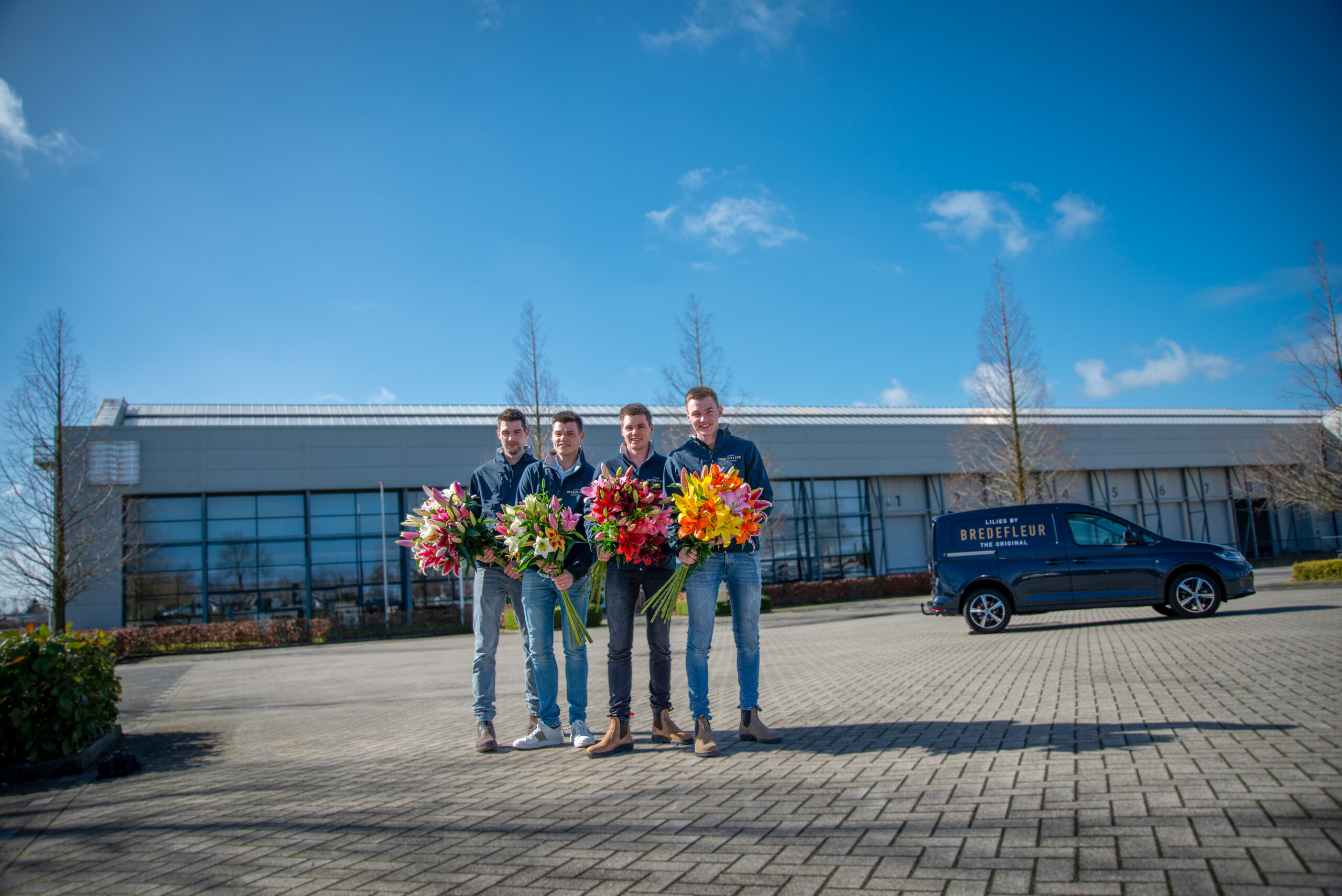 Proud of our collection
Our lilies
Collection
OT by Bredefleur
Big is beautiful
When it comes to our Oriental Trumpet collection, big really is beautiful. And not just to the eyes. These lilies come with a wonderful scent, too.
Supra by Bredefleur
Best of the best
To reach the top, you have to start in the bottom. For the high-quality Supra line, we select special bulbs. Due to the exclusive Supra sleeves, these lilies immediately attract all attention.
OT by Bredefleur
Big is beautiful
Big is beautiful with our Oriental Trumpet line. In fact, it is wonderfully beautiful! And you won't run out, because this is the largest group of lilies in our range.
LA by Bredefleur
Feast for the eyes, not the nose
From our Longiflorum Asiatic line, you won't be looking down your nose anytime soon. This is because they are not only very elegant and of high quality. These lilies are also distinguished by being odorless.
LF by Bredefleur
Classic beauty
Known makes loved with our Longiflorum line. These calyx-shaped lilies stand out for their timeless elegance. Each stem is a classic beauty.
Got inspiration? We have the perfect platform to share your creations with us and other Bredefleur Friends. Become BFF and show your creativity!
Find out here
Be inspired!
Our BFFs inspire us daily with the most amazing creations. Wondering which lilies they used? Click on the 'B' or go directly to our collection.
We are happy to help you!