Together we are stronger!
Vacancies
Are you looking for a challenging job with room for personal and professional development? Check here to see if a position is among them for you!
Are you excited? Apply now!
Have you become enthusiastic about this site, our nice colleagues and/or our beautiful lilies? Then we would like to invite you for a cup of coffee and give you a tour, so that we can get to know each other better. Who knows, we might have a suitable vacancy for you!
Is your dream job not listed here? We'd love to hear from you anyway!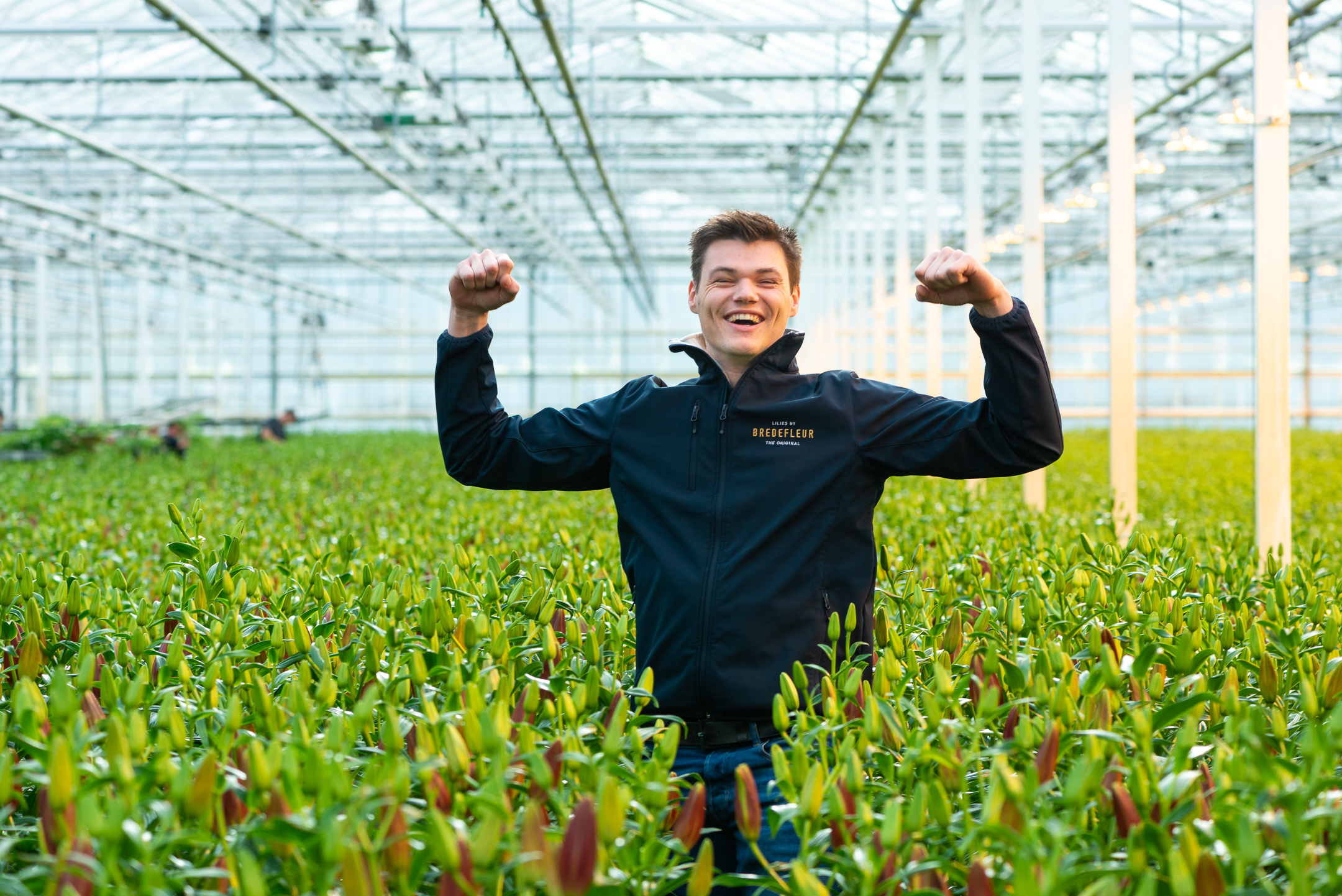 Send us an open application
"By working with driven people with a passion for lilies, we can grow."
What do our Bredefleurders say
At Bredefleur I can make people happy every day with the most beautiful lilies. In this dynamic environment I feel right at home. The opportunities and confidence I get really make me grow.
Hannah Zwinkels
Sales, Moerkapelle location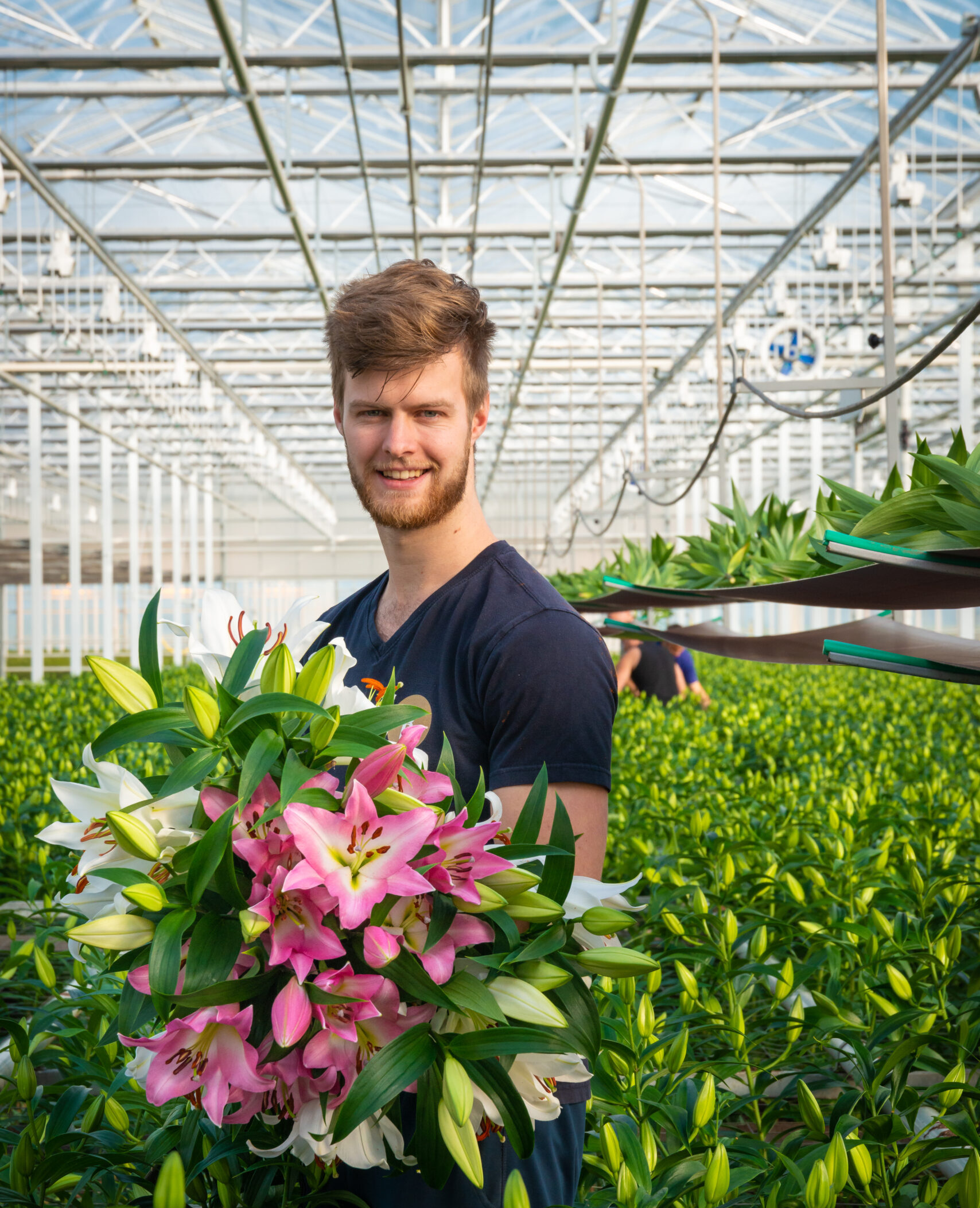 "I started in 2010 as a student in Moerkapelle. In recent years, I have learned and done a lot at Bredefleur. So I grew to my current position, team leader in Luttelgeest, and am responsible for all production and logistics."
Gerben Oudijk
Logistics & Production Team Leader, Luttelgeest location
Would you like to get to know us better?
About us
This is where you will be working