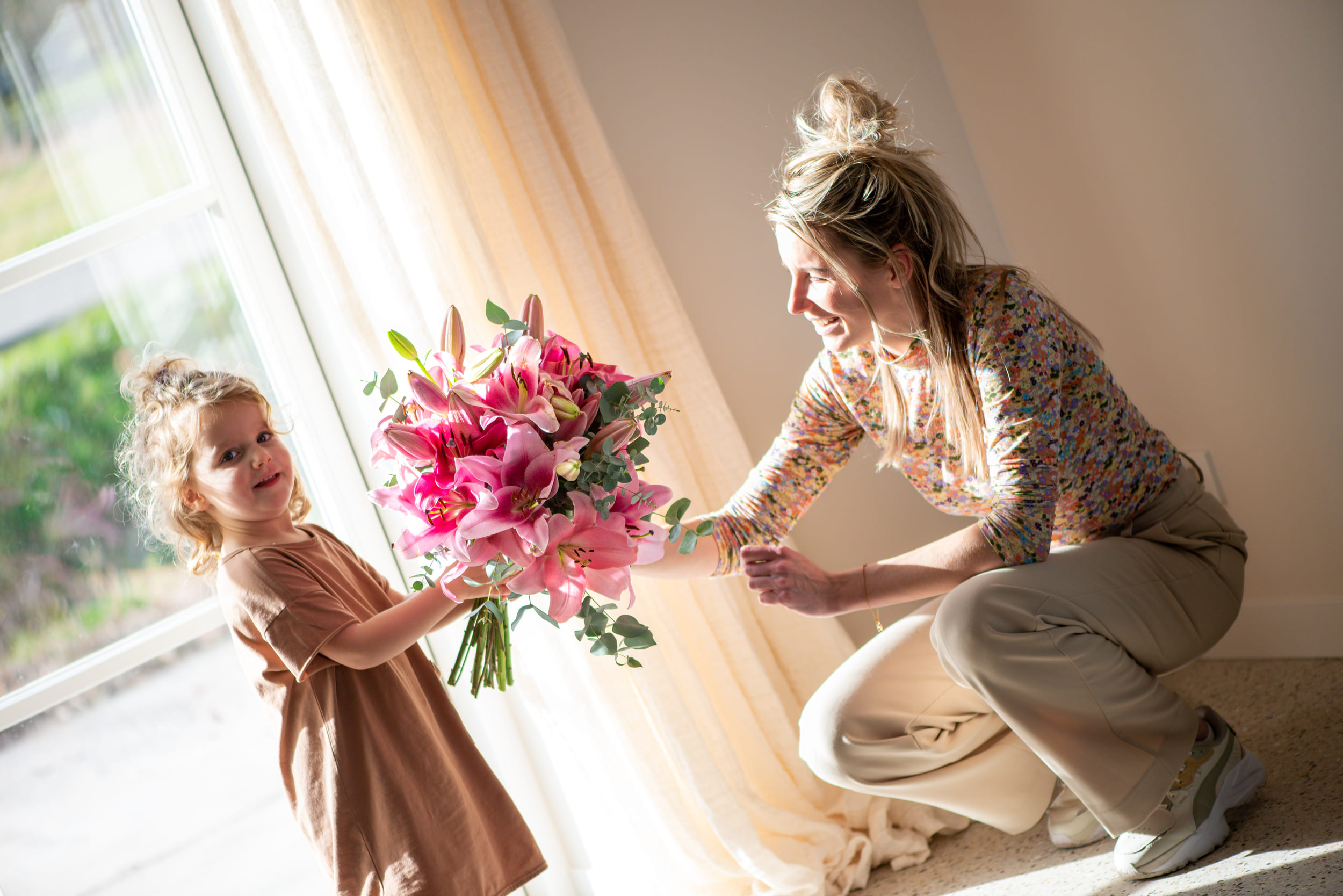 Lilies fresh from the grower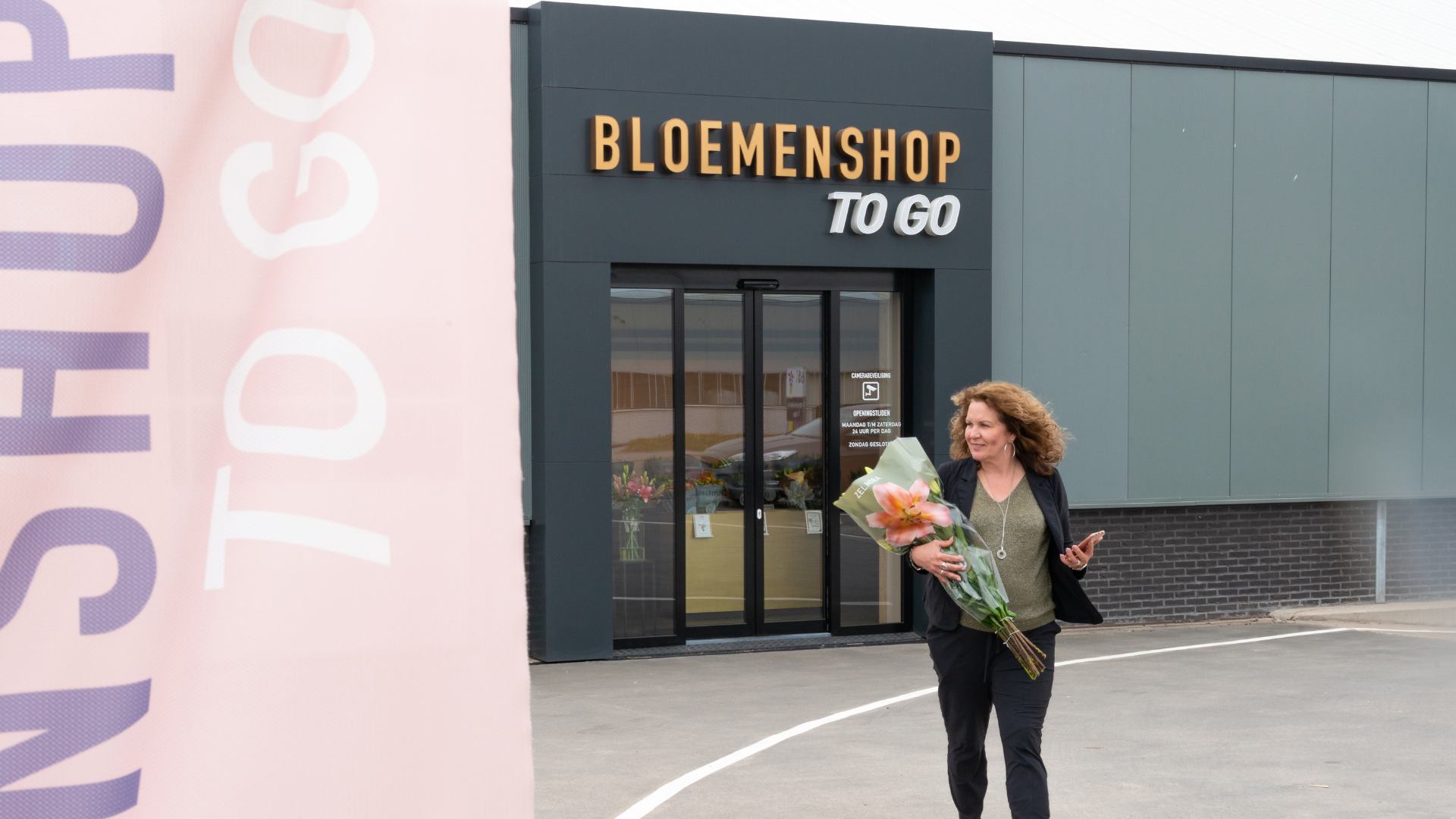 Moerkapelle
Bredeweg 40
2752 AA
Moerkapelle
Self-service: 24/6 (closed Sunday)
info@bredefleur.nl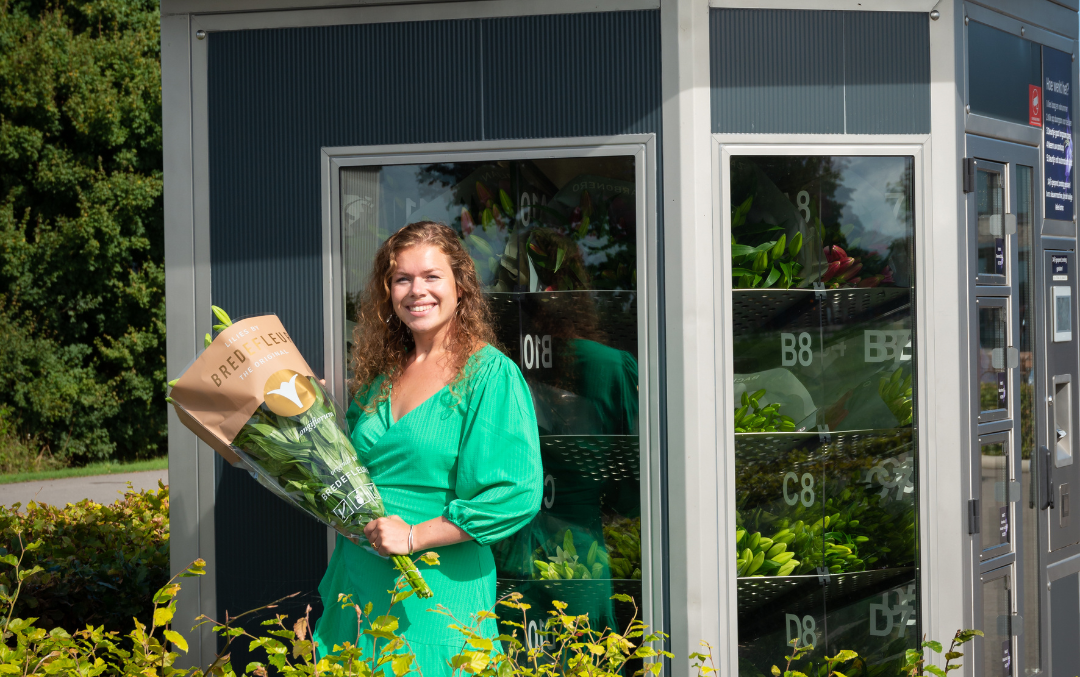 Luttelgeest
Oosterringweg 30
8315 PV
Luttelgeest
Self-service: 24/6 (closed Sunday)
info@bredefleur.nl
"Today your wedding day! But oops, totally forgot to buy a bunch of flowers for your sweetheart. Tonight a birthday. Well, how busy you were at work..."
Choosing and buying 24/6 lilies
Our flower shops are open day and night. Only on Sundays we are closed. The stores are set up for self-service and you can find them in Luttelgeest and Moerkapelle. Here you can pick and buy 24/6 fresh lilies directly from the grower.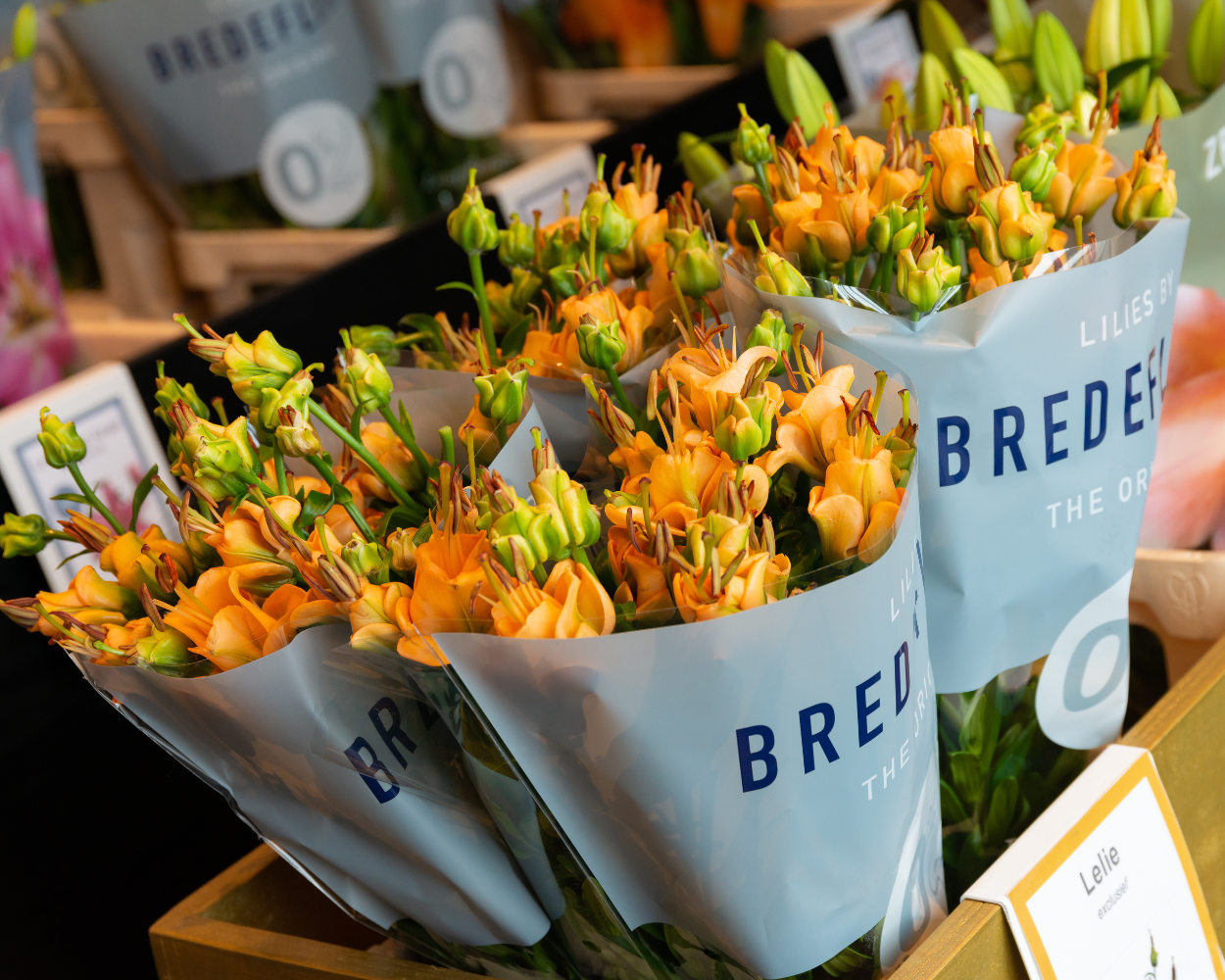 From our barn to self-service
"It all started with the sale of our lilies from the barn, which created more and more traffic.", says Levi Evers, one of the owners of Bredefleur. "And actually because of the corona crisis, the self-service stores were born. Anyway, we notice that our customers are buying more and more locally and we would like to respond to that."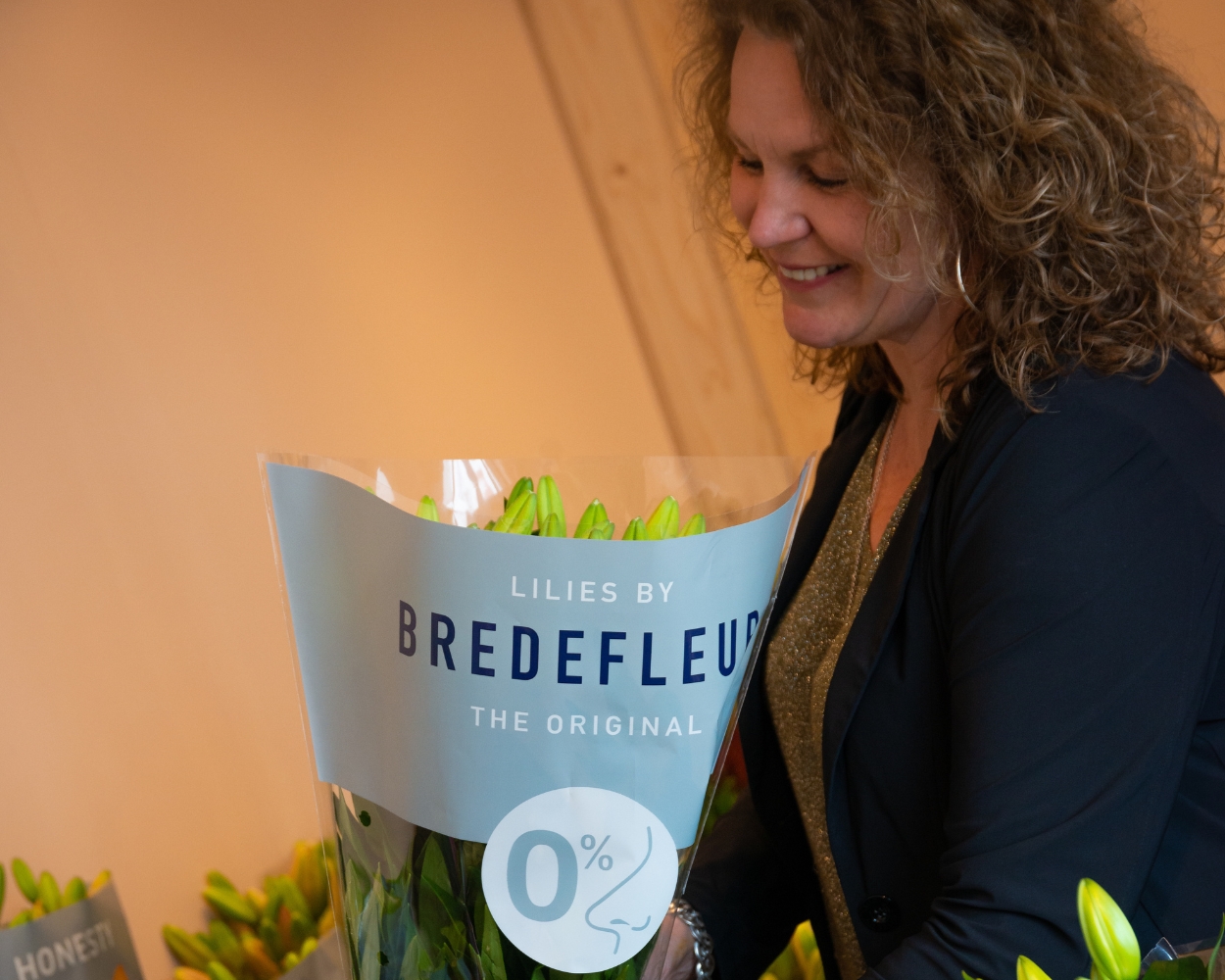 "Really haven't had time to pick out a gift... Or maybe you just suddenly feel like a cheerful bunch of lilies to brighten up your interior? "
Never empty-handed again
Hugely convenient right? You'll never again arrive at a festive occasion empty-handed. And the choice is also vast: from the pristine white Bach to the pink Master with its soft green heart. In the stores you will find all colors of the rainbow and lilies in different shapes and sizes.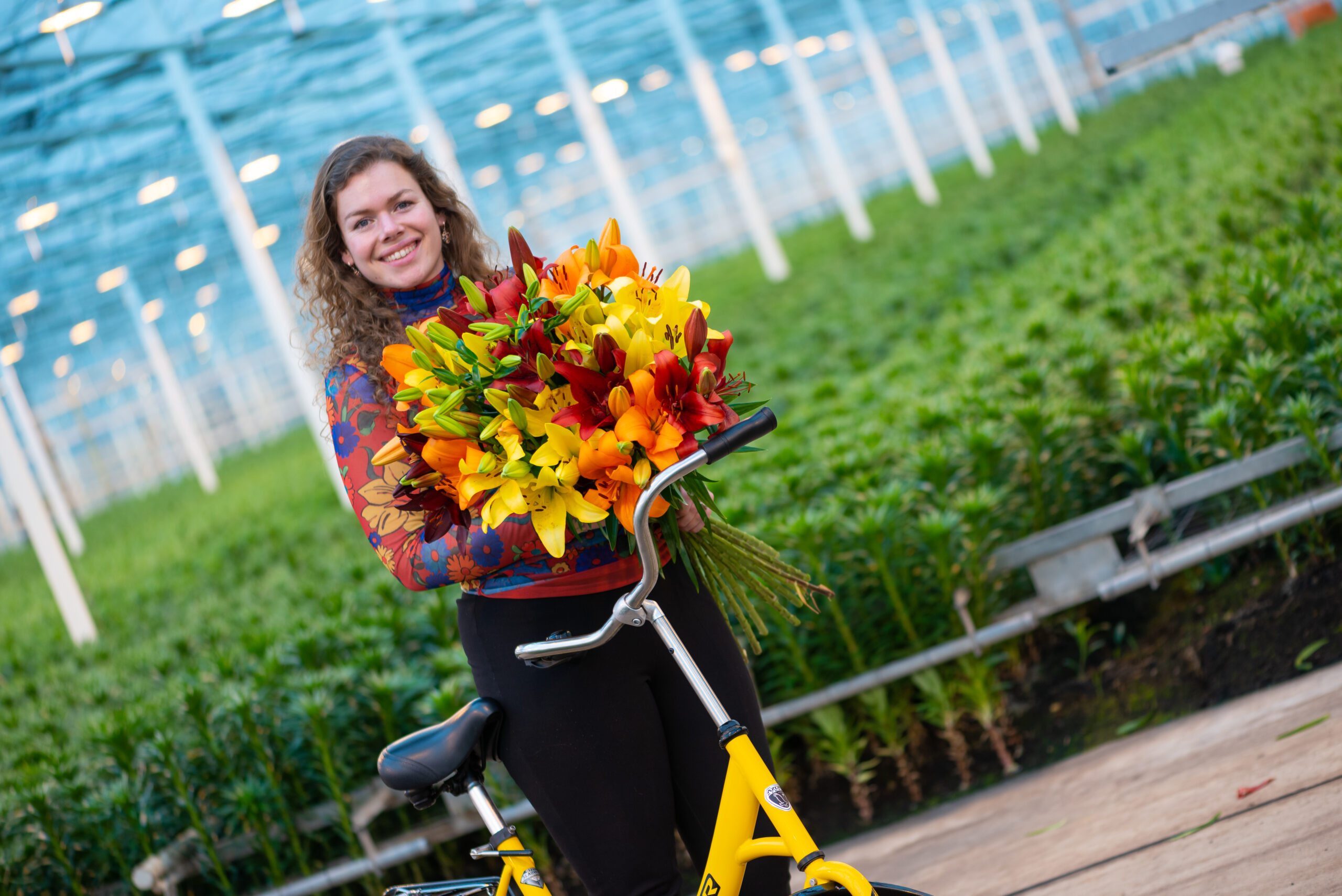 Wondering how self-service works?
In Moerkapelle, the lilies are in buckets of water, and at the lily shop in Luttelgeest, you select fresh flowers from a self-service vending machine.
The purchase is very simple. Just follow these 3 steps:
1. Choose the bunch/bunch of flowers you like best
2. Bill the flowers with your debit card
3. Have fun with it!