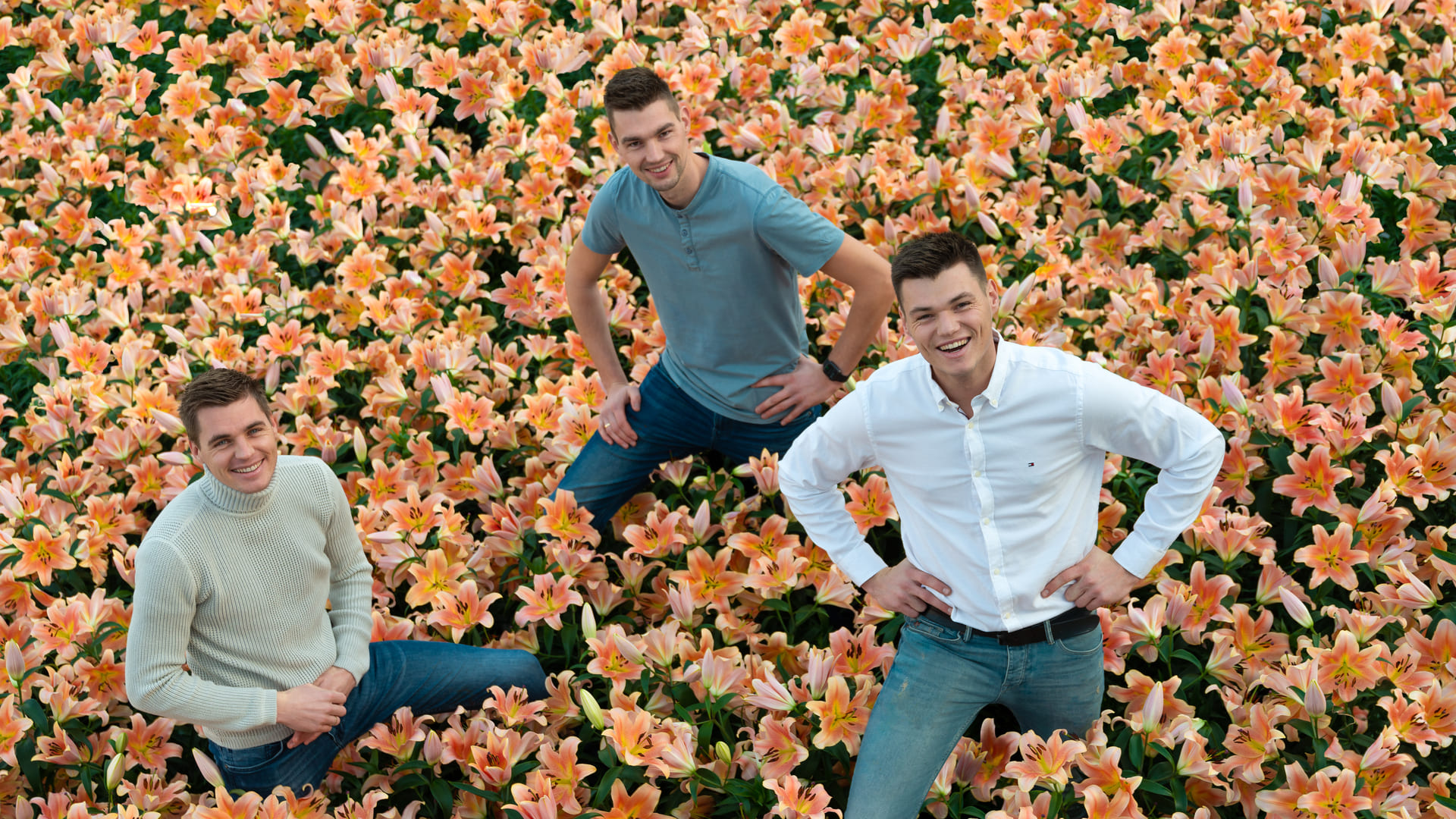 Peter

Bredefleur is sustainable. Being responsible in protecting people and nature is the basis for growth.

Thomas

Close contact with our breeders and bulb growers mean we can be truly pioneering and change the supply chain with plenty of scope for innovation.

Levi

With our father – who was brilliant at making connections – as our role model we want to go a step further. By really connecting all the links in the supply chain, collaborations can be strengthened. Working on the basis of win-win gives us satisfaction and is our driver to go further!
"We want to look beyond just our own little section of the supply chain in conjunction with suppliers, exporters and florists."
About Us
Our Hearth
As a company our focus is on three areas: Innovation, Connection and Inspiration
Be Inspired
Our BFFs inspire us every day. Be inspired by exploring our lily collection. What are you going to create?
Explore our collection
Join our Bredefleur Friends (BFF) community and inspire yourself and others with your exceptional creations!
Become a BFF
Working At Bredefleur
Not only do we offer a fun and challenging working environment, but we also invest in our employees in order to build long-term relationships. That allows every employee to develop into an expert in their area! We are always looking for new 'Bredefleurders' to expand our team. Take a look at our Work At page!
Discover More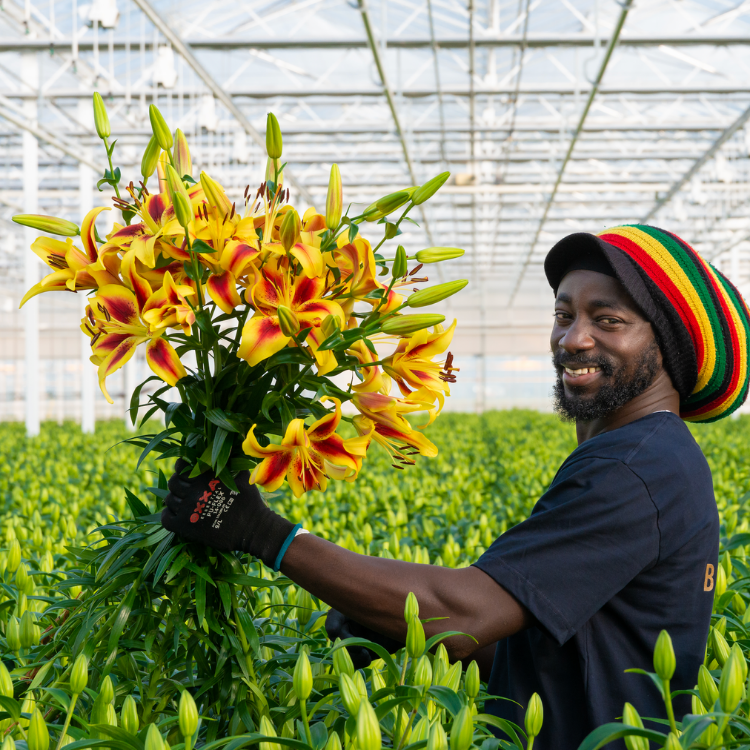 Lily Of The Month
The most elegant classic white beauty! These trumpet lilies from our Longiflorum collection stand out with their timeless elegance. Each stem of this Watch Up is a classic beauty, and a delight to see. The flowers of this trumpet lily point upwards. This gives them their own style and makes them less vulnerable. Actually, the Watch Up can be used well year-round in bouquets, mono or in an arrangement. But in a Christmas creation they do shine extra beautifully! Exclusively at Bredefleur.
Watch Up is available with 1 flower, 2-5 flowers or as Supra, so with even more flowers!
Lily Of The Month
BFF of the month
Obviously we are proud of our lilies, and we see that many creative florists share this passion with us. Our mission is to connect different supply chain links within our sector, because we are convinced that you can achieve so much more together. By connecting our lily fans (BFFs) to one another, they can share inspiration and challenge each other creatively.
BFF of the month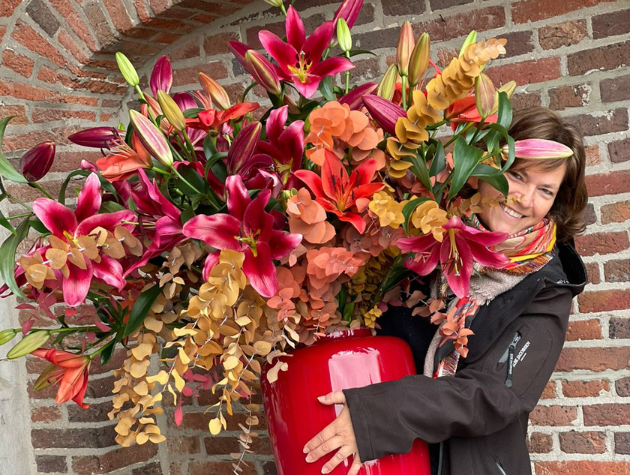 More inspiration:
Bredefleur BLOG
We like to give you a peek behind the scenes through our blogs.