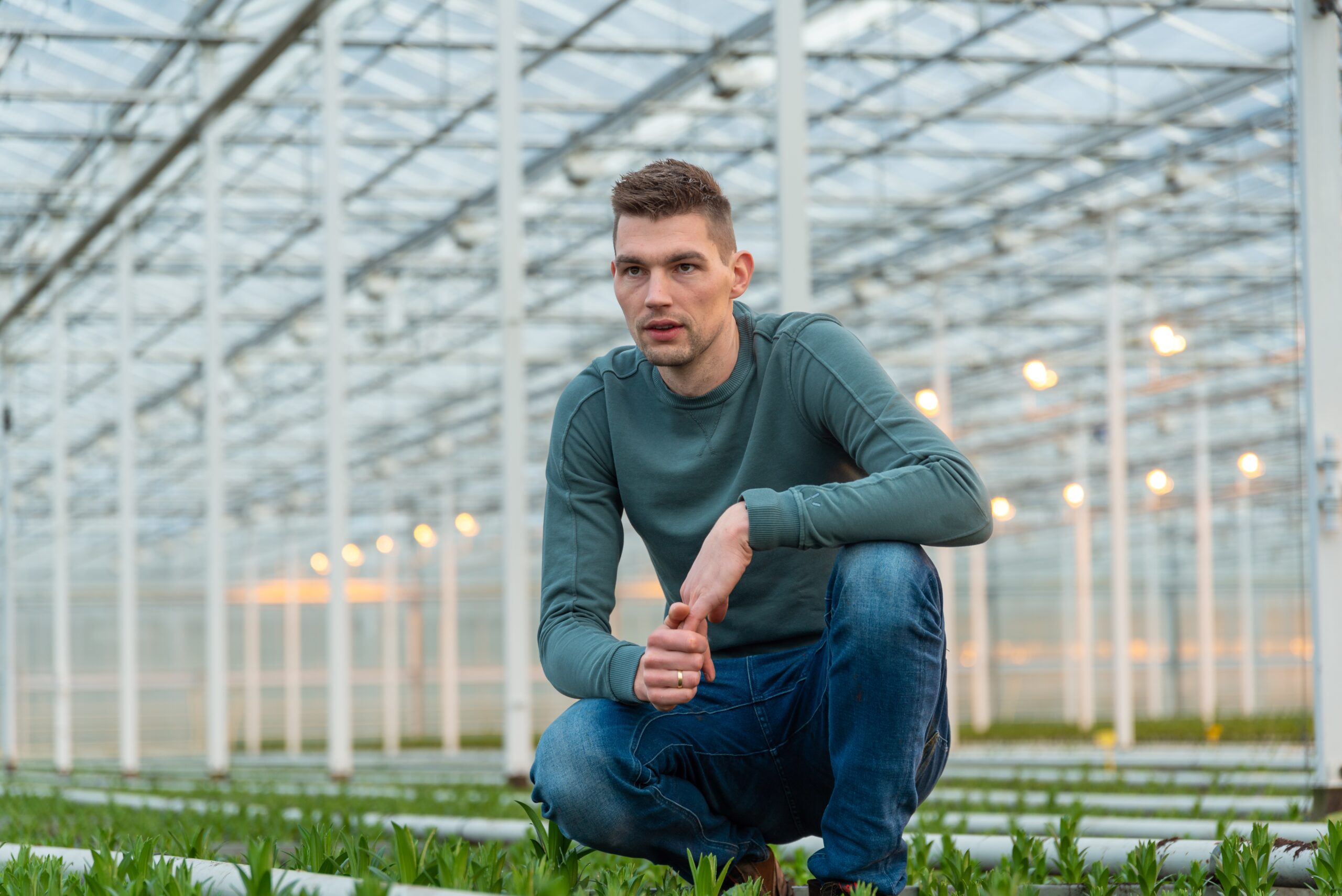 Thomas: button guarantee is impossible
As a lily grower, you cannot possibly guarantee buds
'Our industry has an open roof and we have to make do with what we receive,' is a winged statement from one our bulb growers. Like no other, growers depend on the vagaries of the weather. The growing season outside is incredibly important for the quality of the bulbs. The more freakish the weather, the more challenging. And we, as the next link in the chain, naturally notice that too.
Cold-frog summer
The amount of sunshine is a huge determinant; the number of sunlight hours affects the content of the flower bulb. Will we have four or five buds per branch in a few months? We see that cold-frog summer of '21 right away in the quality of the bulb. Because of the little sun, the lily stems had less power and literally fewer buds. Well, bud guarantees don't exist in our business, so then you're just one bud short.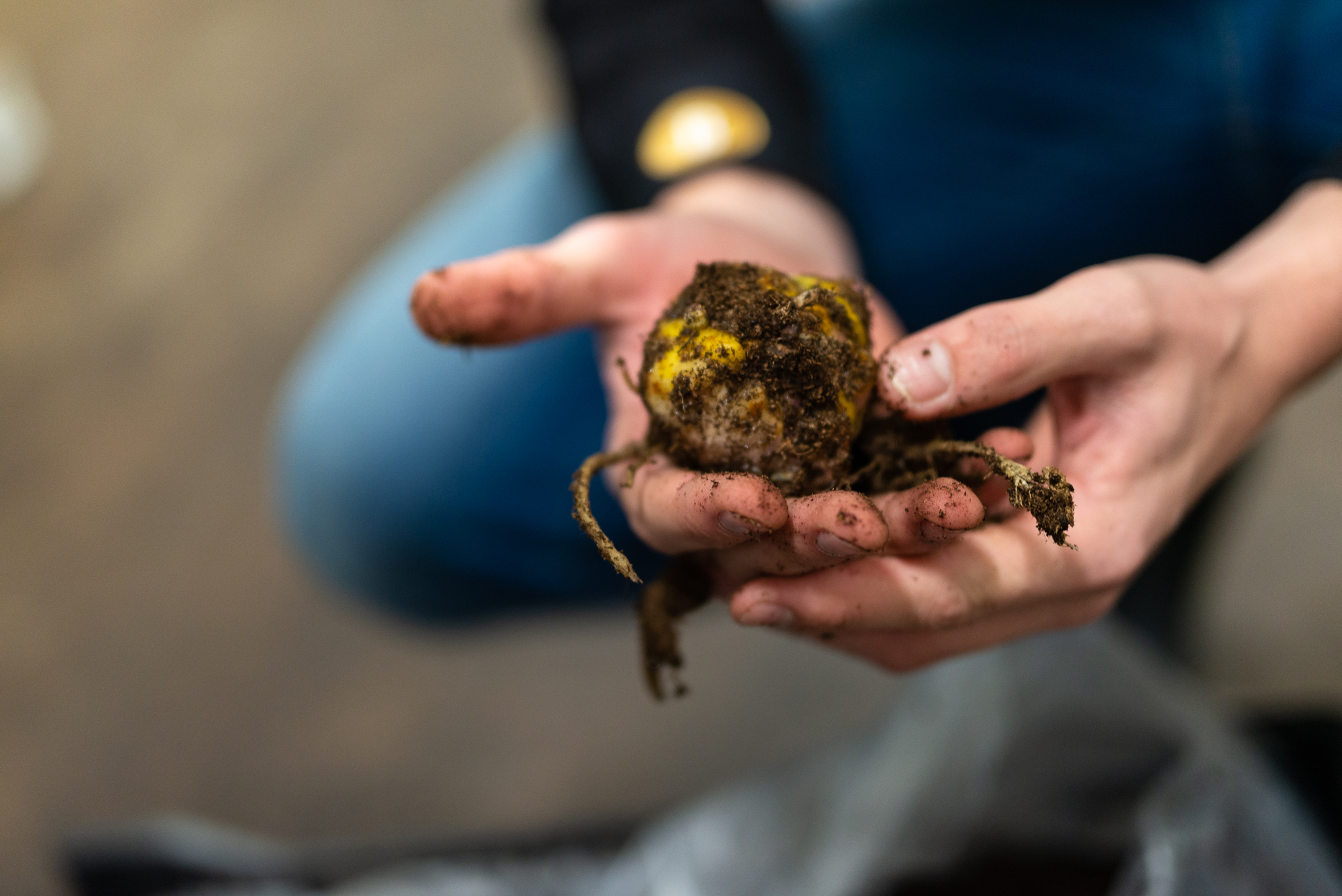 Sun is crucial to the content of the sphere
Fortunately, the summer of '22 - a kind of French summer, but in Holland - makes up for a lot. With uniquely lots of sunshine and a temperature of 25 degrees: crucial for the content of the bulb. I expect a lot from it! We can already see that the bulbs have a lot of energy: thicker stems and coarser leaves. Our expectation? A bud-rich year and a heavier bunch.
Consciously choose your growing areas
Of course, our colleagues also benefit from this beautiful summer. But Bredefleur likes to set the bar high. We always try to get larger, coarser bulbs by very consciously choosing our growing areas. So we buy more bulbs from warm Limburg than colder Groningen. That's not to say that good bulbs don't come from Groningen. The season can be colder in the north, so growers plant thinner, so the bulbs catch enough light.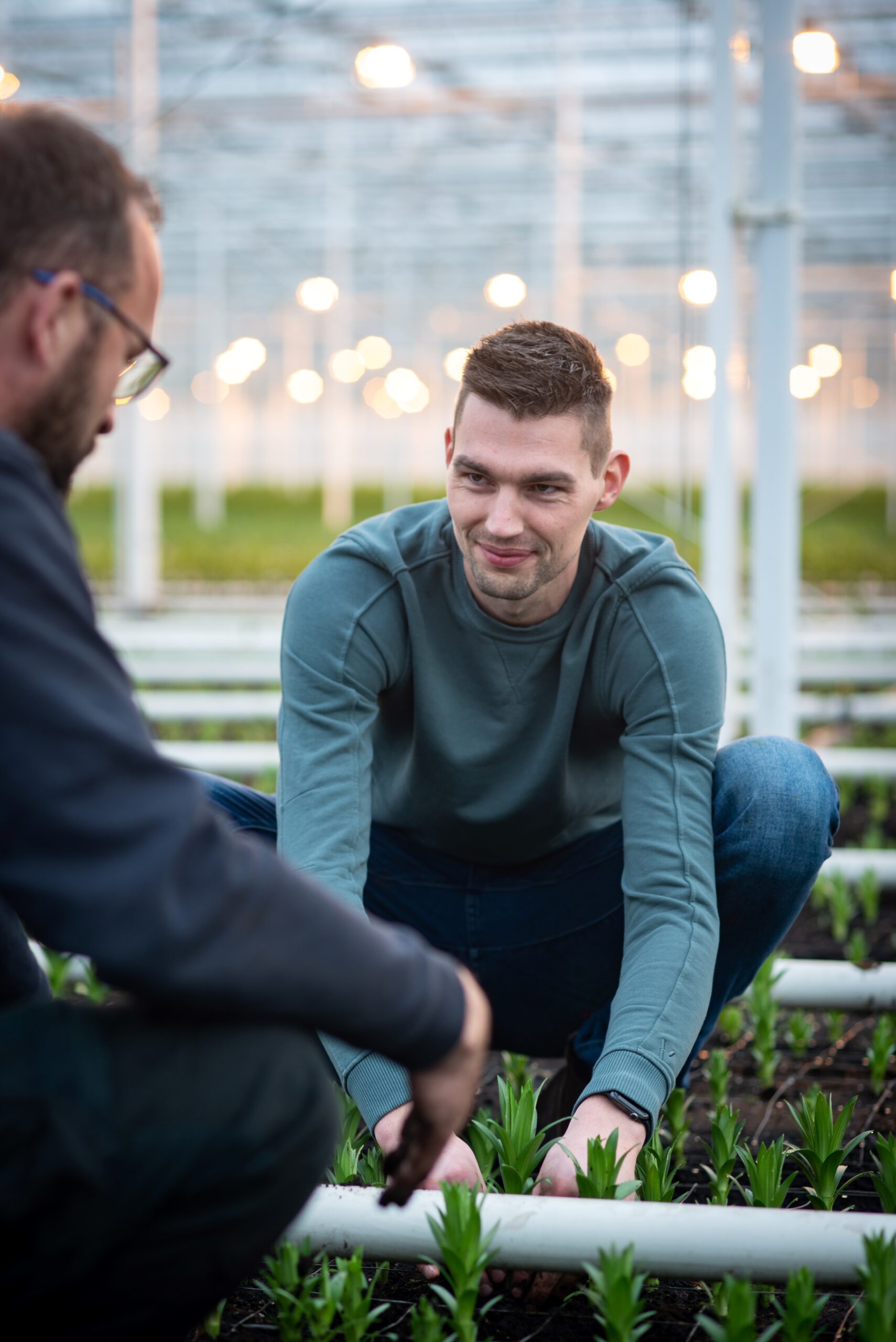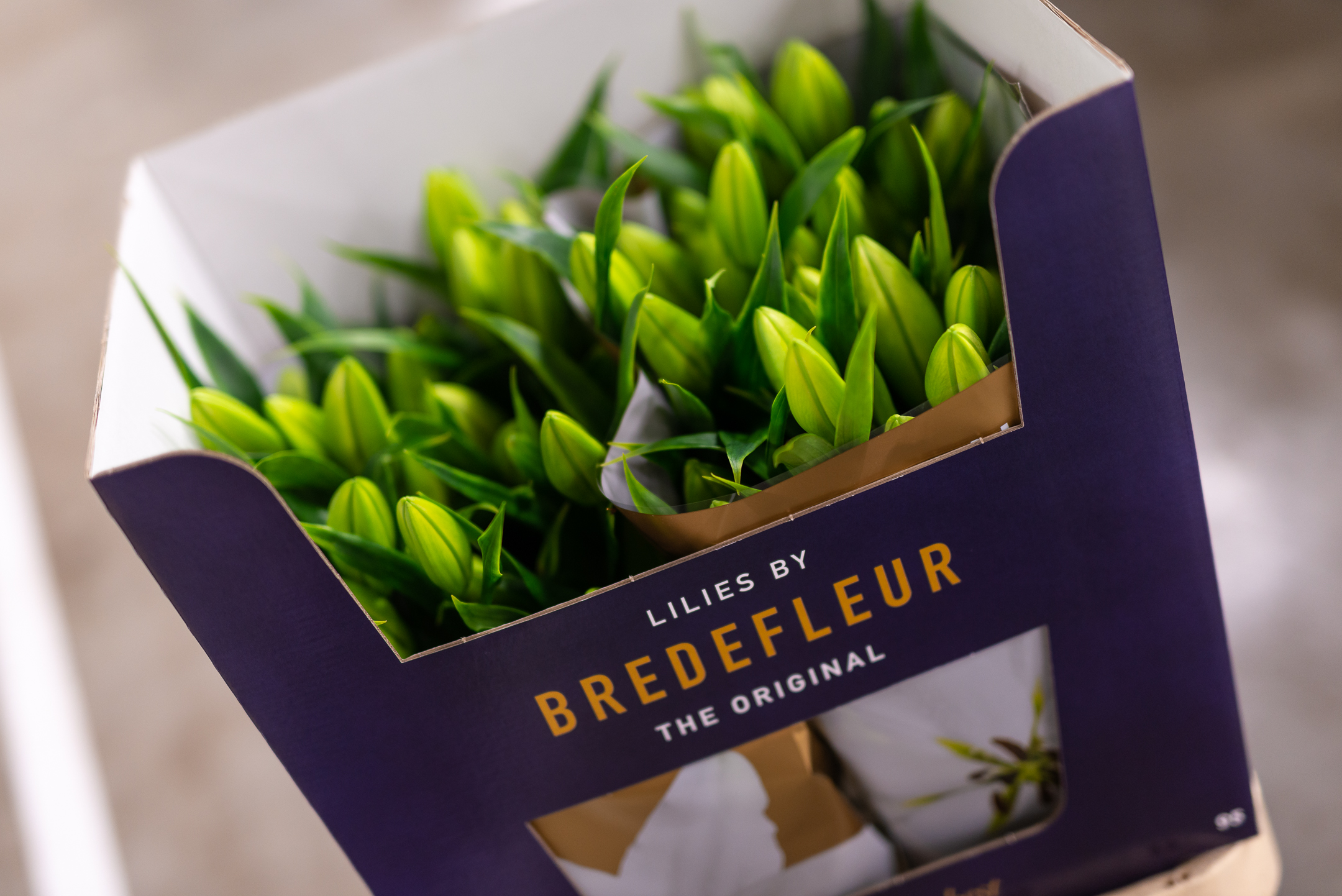 Chilean and New Zealand bulbs
We also get our bulbs from abroad, for example from Chile and New Zealand. If they have a lesser growing season, we see it back in the Netherlands. You wouldn't expect it, but late night frosts also occur in Chile. And lilies don't like that. By now we know that certain parts of the country are warmer, so we choose growers from these areas.
Goedgemutst
Right now our cold stores are full of a wonderful product. We really have high quality bulbs in the house. So I go to work in good spirits, and come home smiling. Of course, there is a chance that there are too many lilies on the market, and that is not good for the price. But that doesn't bother me: what matters to me is the quality.
Thomas Evers after graduating in Horti Business and Management, is co-owner of Bredefleur