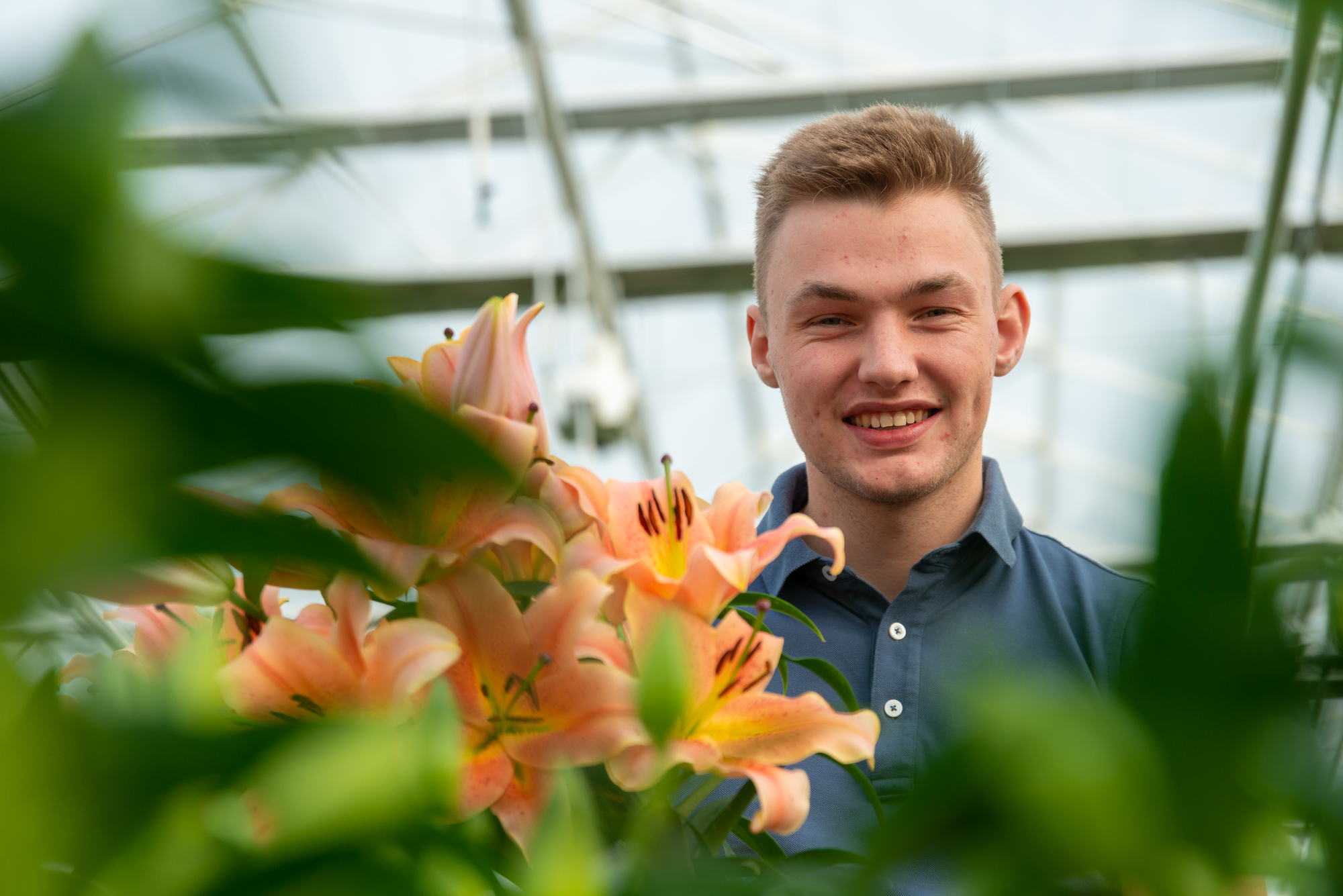 This is Ruben's story
"Just finished school and now an enthusiastic planner"
Our family business, Bredefleur, has been handed down from father to son. As the youngest in a family of seven, I watched how my father took a step back and my older brothers stepped into the business and started to work hard. It was very interesting for me to observe this from a distance. During my final year of studies, I knew for sure that I wanted to go into the family business too.
My older brothers are ambitious and always like to be moving forward. Standing still is not something they do. Every year is different, and there are always new projects on the go. That's what makes the work so much fun. It's a growing company, and it's nice to grow with it. I find it very educational to learn everything from the inside. Although I have actually only been working here for a year and a half, I've been walking around the place since I was nine. I used to come on Saturdays and help to sweep for a few hours and walk through the greenhouses.
Given young talent the chance
I studied horticulture, just like my other brothers. For me, working is more fun than studying, so it was an easy choice to make. During my studies, I learned the theory and then immediately saw it in practice at home. What I like is that my brothers give me enough space to develop. They give me plenty of freedom to see if I like the work. Great, right? I am still young, but I get the chance to see all the different areas. This gives me a good sense of what's going on.
Fountain of knowledge
At first, I worked in production and with crop registration. Together with my father, I evaluate the new lily varieties that we test. I learn a lot from this. My father is a fountain of knowledge, and he knows so much about the characteristics of lilies. He knows immediately whether a particular variety will work. And he loves to share his knowledge. I have enormous respect for him. He built up the whole business on his own. I am also involved in crop protection and research into a bug that affects the lilies. We do not want to treat the plants with chemicals, so we prefer to use organic pest control.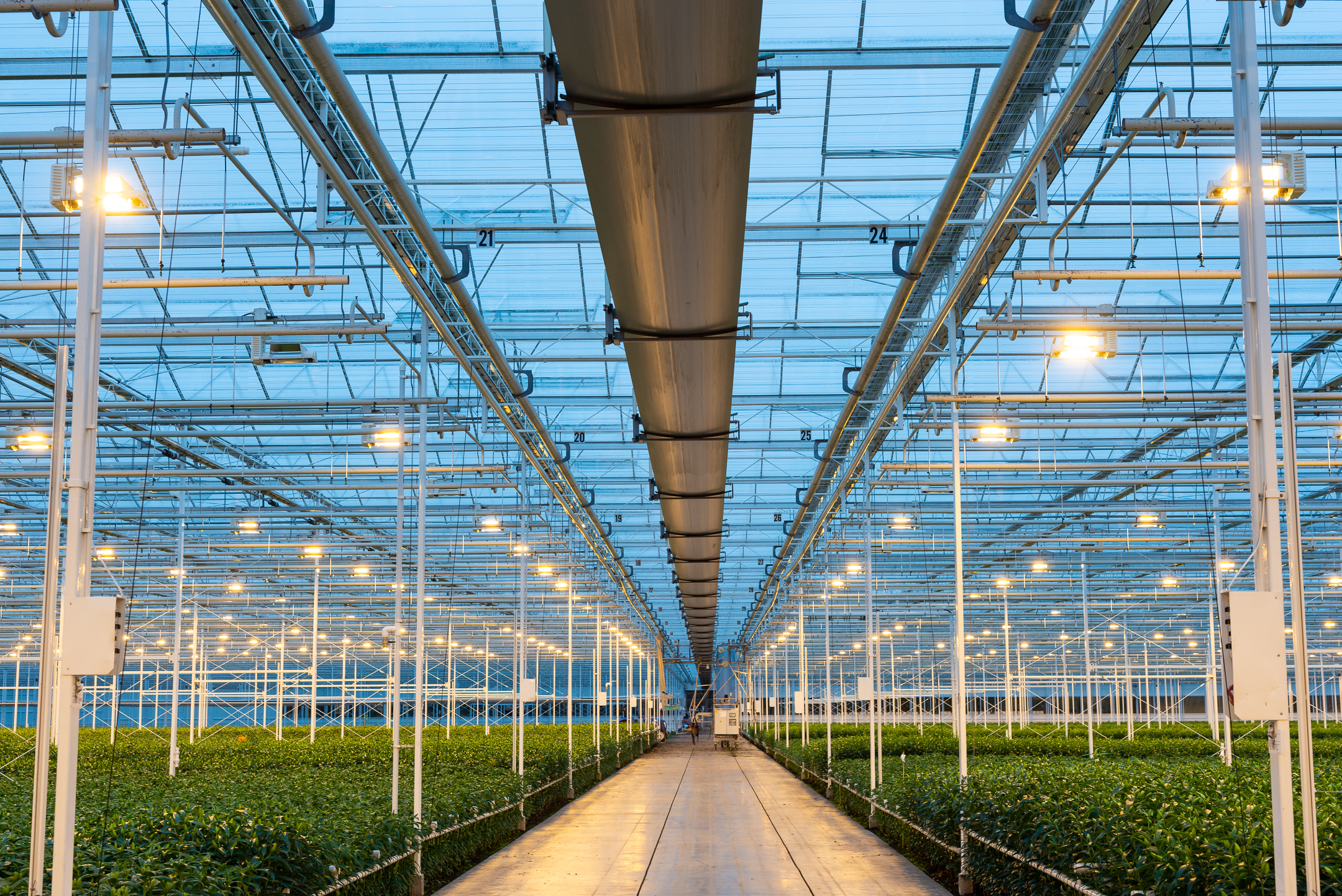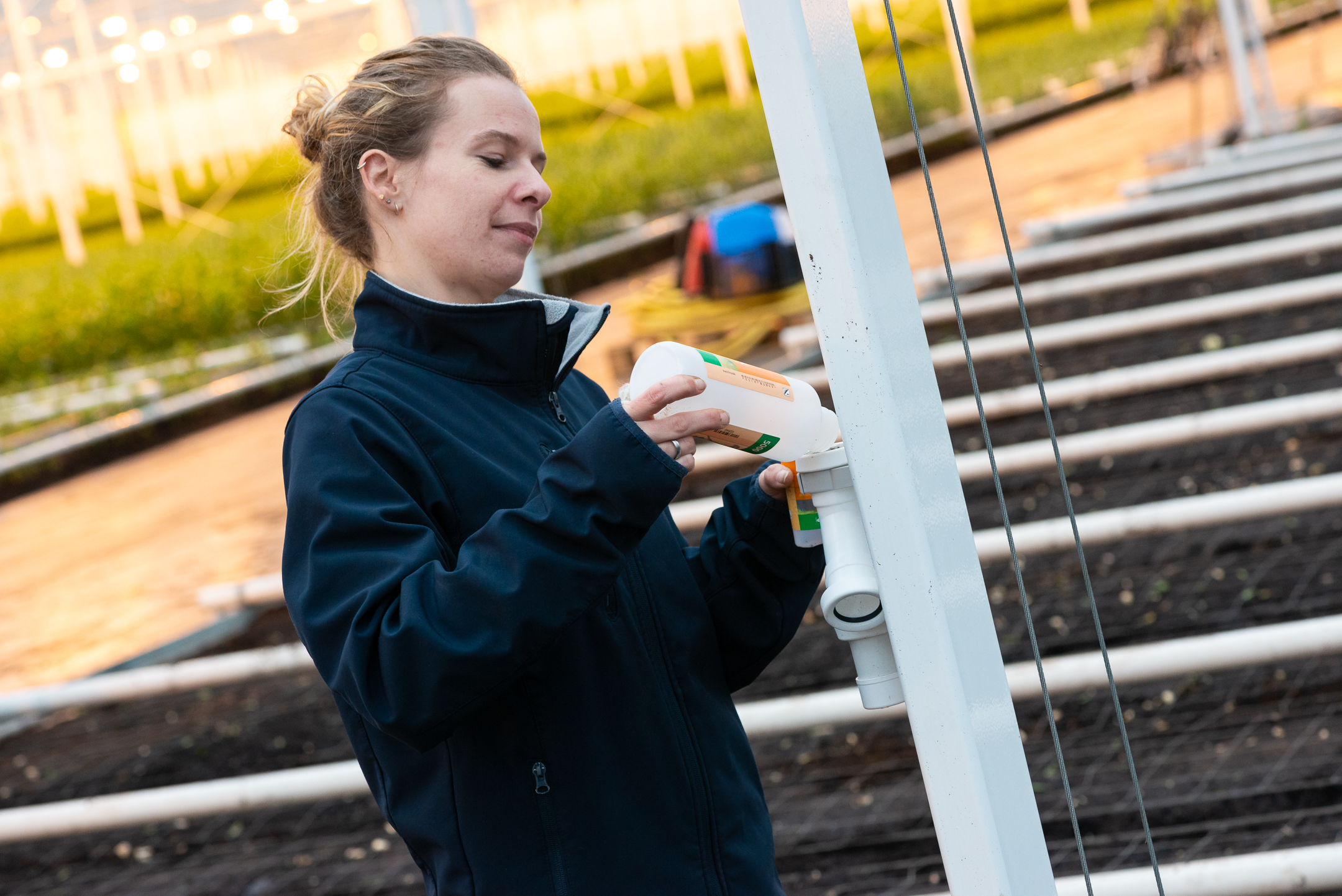 Responsible for planning
At the moment I am mainly responsible for planning at two of our locations. Our bulbs must be scheduled for whole year. Which plots of land will be available, and which orders will be fulfilled? Holidays are important times for flower cultivation. For Valentine's Day, it is vital that the production is on time.
New digital planning system
Planning is something I enjoy; I set up the new planning system that we are working with now. We trained people to use the system and collected a lot of data. We used to work with old excel files, with everything on separate sheets of paper. Now the planning is digitised. Purchasing is connected to the system, as well as the automatic stock and the track & trace system. There is a lot involved. For example, you need to plan for varieties that grow faster or slower. It's really interesting. My goal is to develop and progress to the point where I eventually become completely responsible for bulb planning. Then I can make sure that the planning runs smoothly and is clear to everyone. I think there's always room for improvement.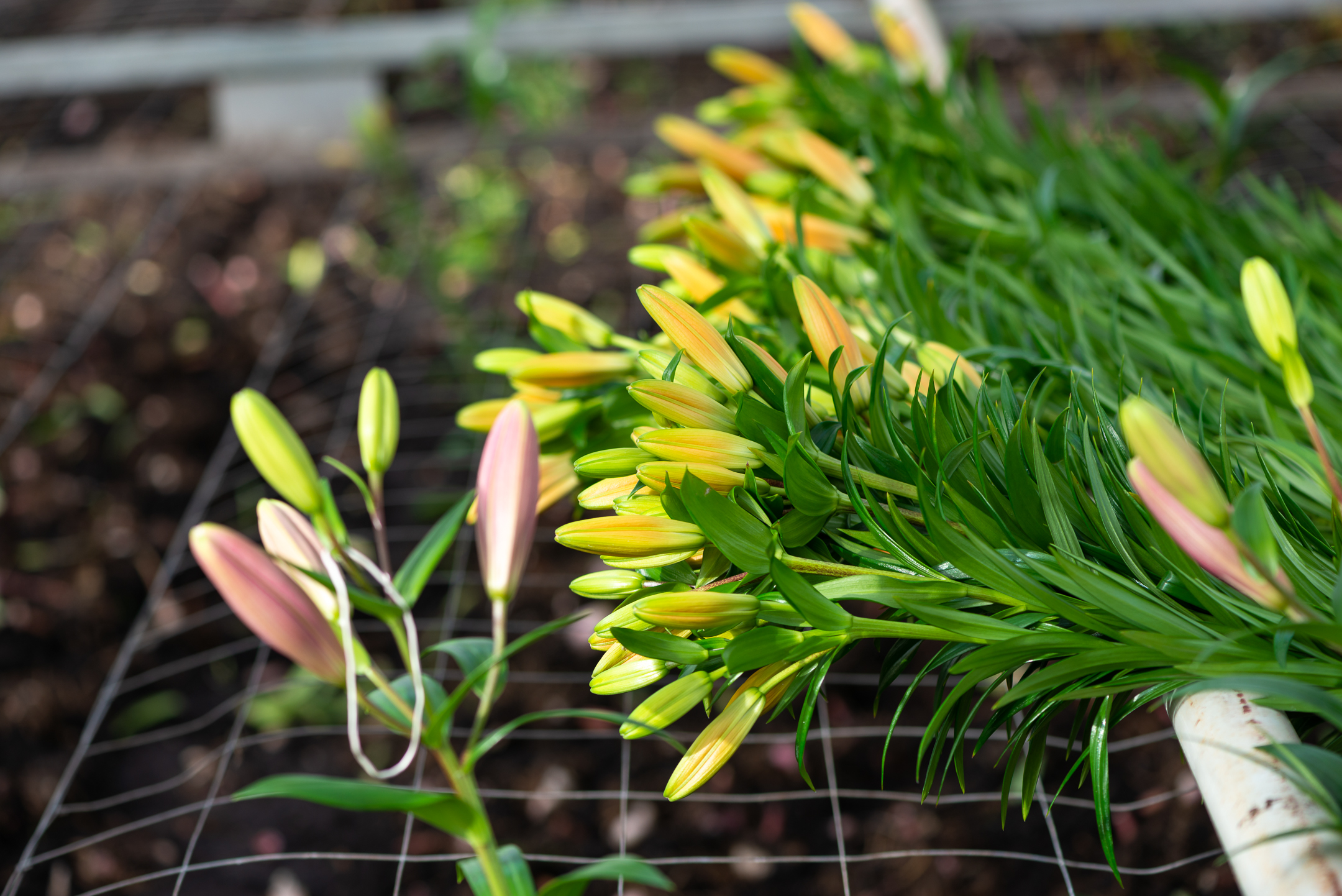 Bulb watching in Chile
I would also like to visit other businesses now and then. I spent five weeks in Costa Rica last January. Not to party, well maybe a little bit… but mainly to work with a lily grower. It was so informative! It felt like going back in time; much of the work there is still done by hand. They produce almost as many lilies as we do with twice as many people. Nothing is automated, not even the treadmills. I saw our varieties growing there in the open air, without any power. It was a great experience to see how other people run their businesses. Yes, I would definitely like to spend another week in Chile looking at bulbs, there is so much to discover…
Co-owner
Bredefleur is great fun for young guys like me. There's lots to learn and plenty of challenges. You can quickly take on more responsibility and grow, all in a fun working environment. To be honest, I can see myself working here for quite a while because I really enjoy my work. I'd like to prove myself over time and then possibly become a co-owner in a few years' time.
Ruben Evers (21) is the youngest son and has been working at Bredefleur for one and a half years.