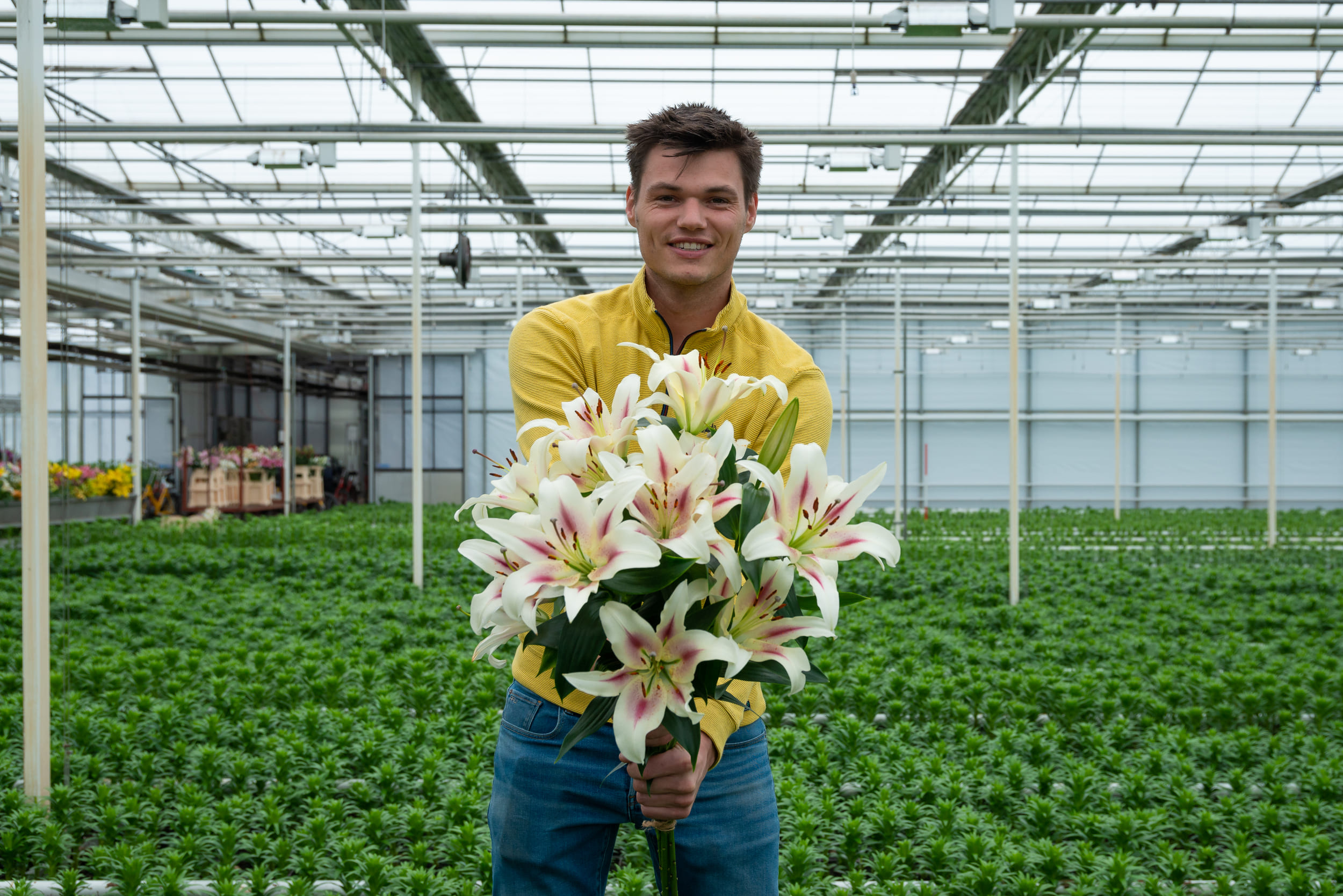 Levi: Lily grower on the road in rose country: Wunderbar!
Lily grower on the road in rose country: Wunderbar!
Last week I stepped into a German flower store, not something I do every day. I was in Germany for a few days in connection with a trade fair and visited some customers. Always good to exchange knowledge and experience. When I saw our lilies in a German store, from the greenhouses in Moerkapelle, I was touched. Especially because I experienced myself what is involved. How much effort it takes to get our flowers there.
Along with a line driver
I saw that for example in a German wholesaler in Chemnitz. Every morning before dawn, florists come here to buy their flowers. And it really struck me when later that morning I rode along with a line driver, in a sort of delivery van full of flowers and plants. Man, what a lot of hard work: from five in the morning till five at night, those are long days. Respect! On the way we stopped at about twenty florists, who bought their flowers in the van. It took me a while to get used to, at our greenhouse only large volumes go out the door, and here we sold one or two bunches per stop.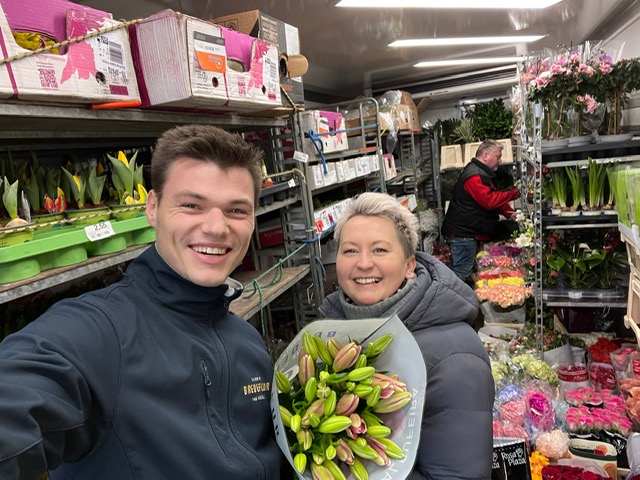 Understanding the market
Why did I go out with the customer? Not to bypass a link as a flower producer. Certainly not. But to understand better how the market works. I want to know how our products sell. What colours are doing well. How our flowers look. How the customer sees the future and what developments stand out in the market. All valuable knowledge that helps us in our work.
A few eye-openers
I can say that I have gained a particularly instructive experience. The trip with the line driver was a real eye opener. So good to experience what happens to our flowers once they leave the greenhouse. With us, the lilies look sleek and beautiful: large quantities in colourful neat rows. Always a beautiful sight. Once in the van, I had to swallow of what I saw. The covers around our bunches did not look neat. Also, the lilies were tucked away in a corner. At one point I straightened the covers and put the flowers in a more prominent place. At the next stop, they were immediately sold. So you see, how important presentation and place are for sales.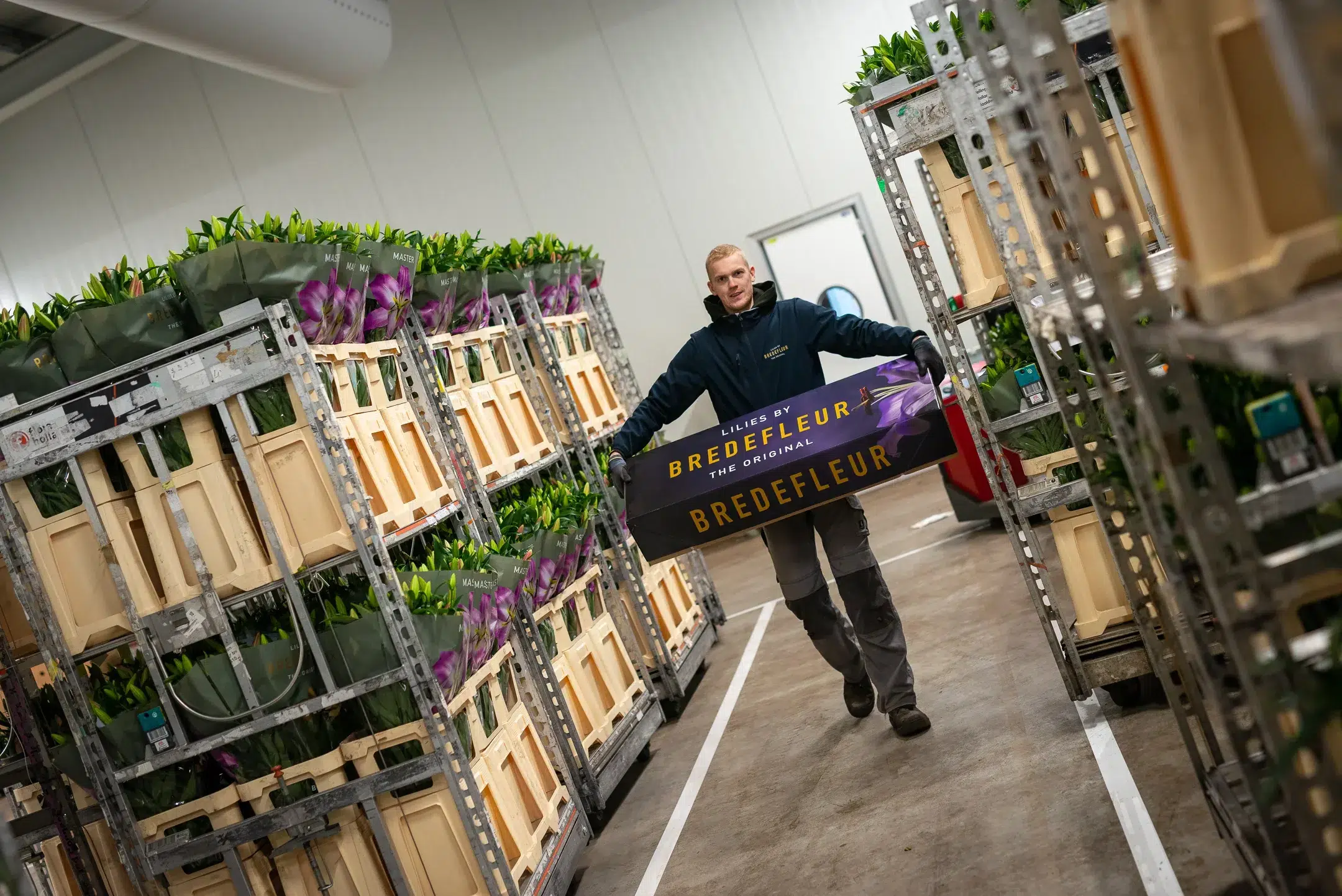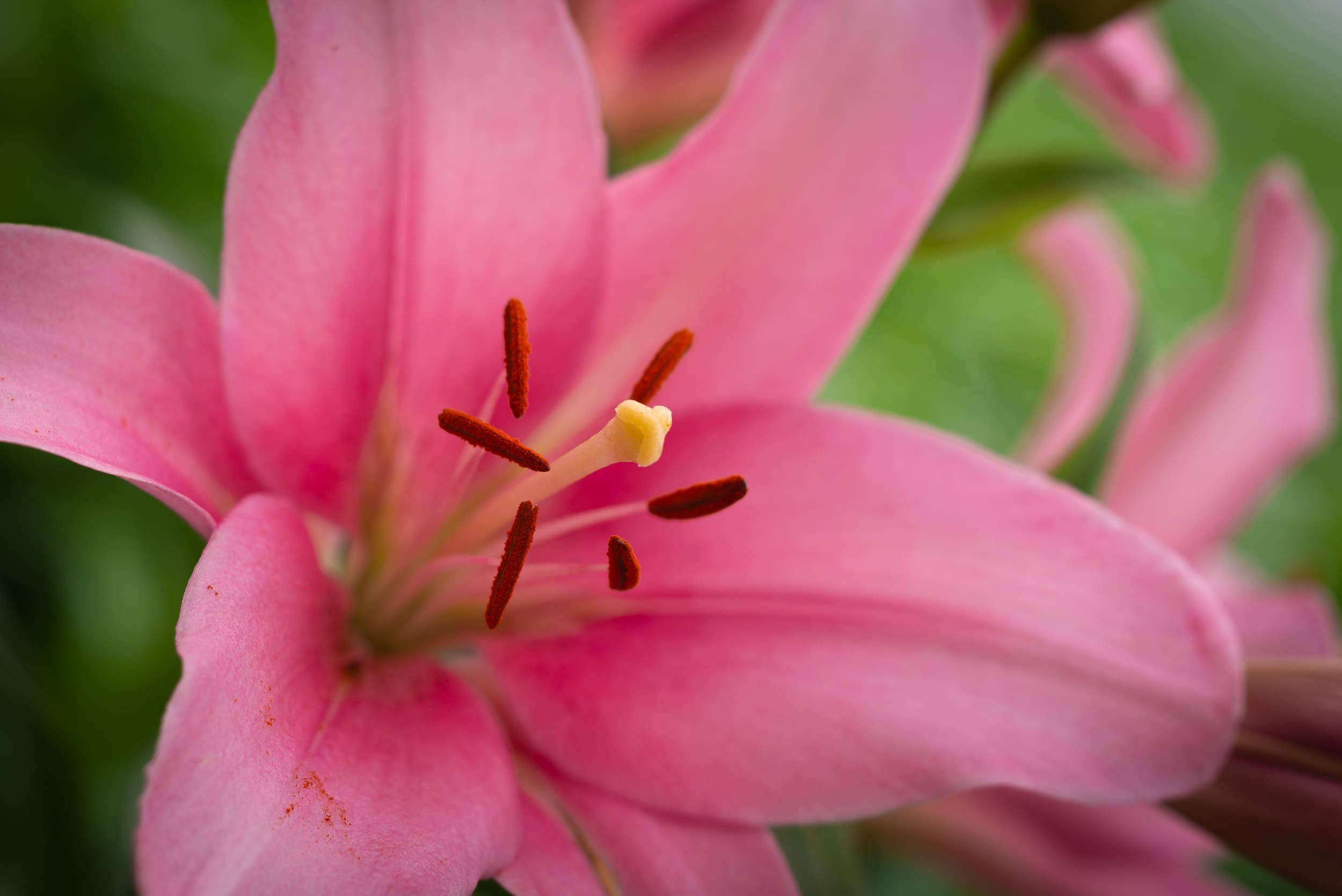 Selling flowers is human work!
What has especially stuck with me? That relationships down to the last person in the chain are important. For example, the salesman from the line truck has been working in the area for twenty years. He knows what's going on and capitalizes on this. To me, that proves once again that selling flowers is human work. It would be nice if our new products reach wholesalers and line drivers faster. A truck driver, immediately shares the news with his customers; that promotes sales and immediately creates a connection.
Duitsland rozenland, lelie in Germany rose country, lily on the rise
I also had time to visit wholesale markets in Leipzig, Dresden and Berlin. To see on the spot how traders sell our lilies and how they look. I got out of bed early for this too, and it was well worth it: my eyes popped out. Especially in Berlin. What fanatical salesmen and how many flowers they sell there! The funny thing is that Germans prefer roses. Lilies dangle somewhere at the bottom. Only we notice that the German market is growing. Now sixty percent of florists in Germany turn out to be Vietnamese. And in Asia, the lily is number one. So there is an opportunity in the future. Wonderful to see that with your own eyes.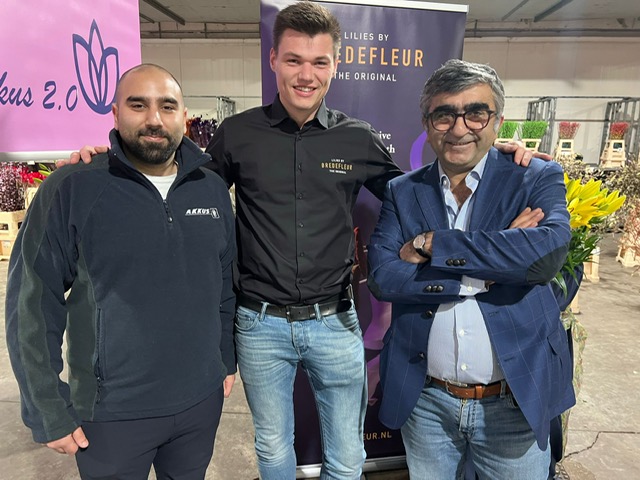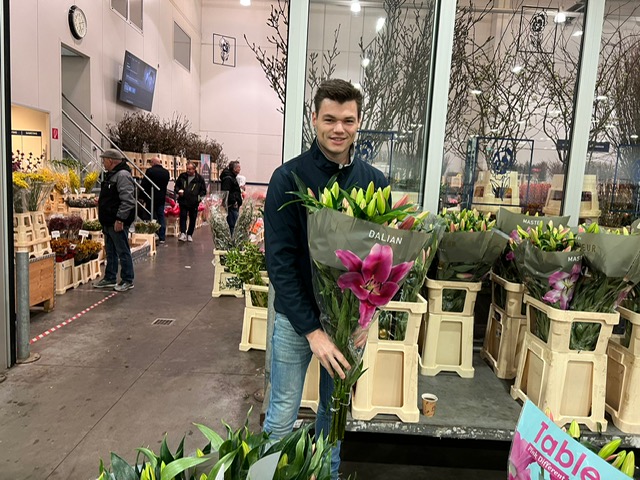 Preference and taste
What have I learned? That ultimately everything has to do with people's preferences and tastes. They determine which flower prevails, both in the wholesale business, in the liner driver's truck and in the florist's store.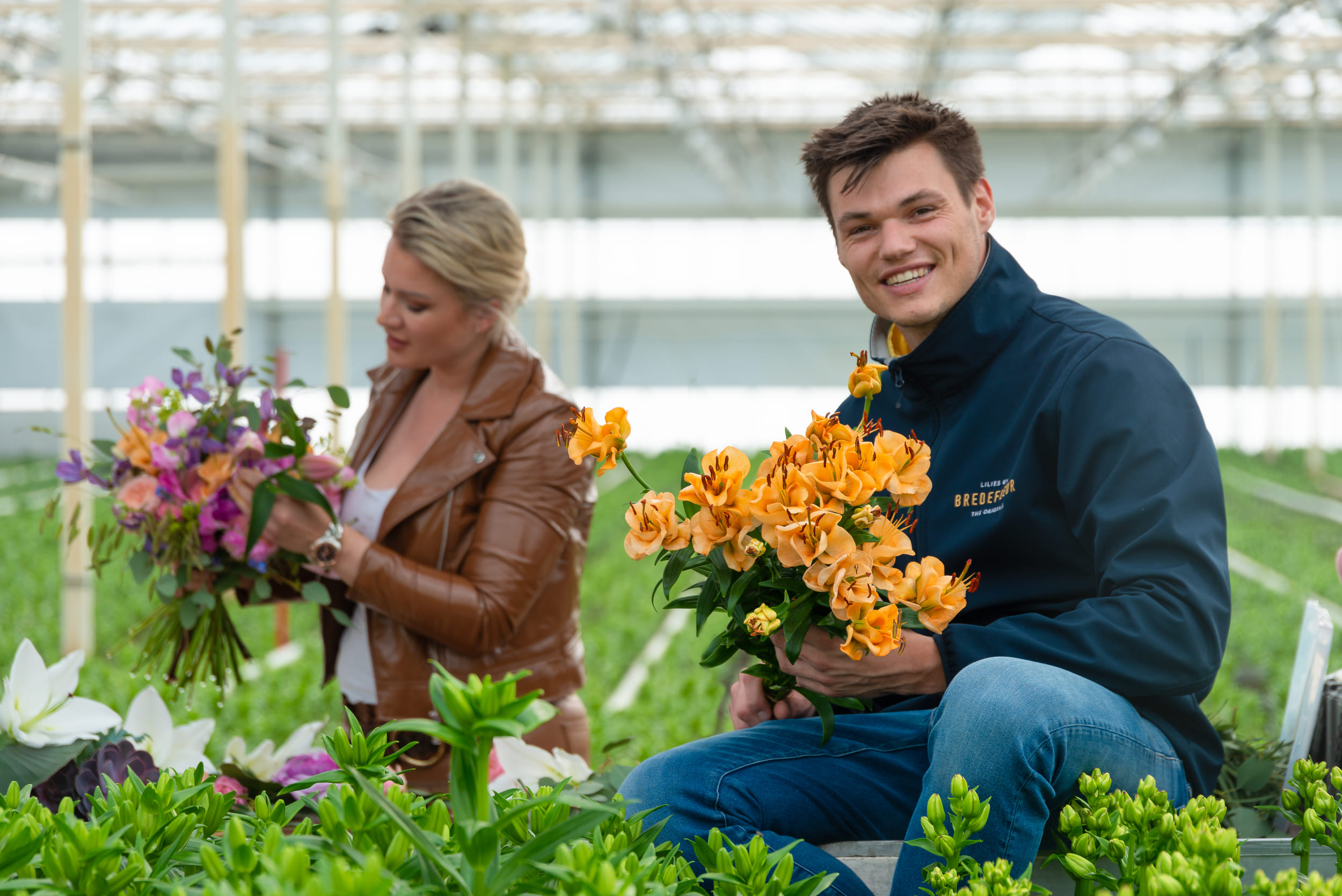 A lot of energy
Despite a three thousand kilometres drive, a tour like this is incredibly energizing: it broadens your horizons. By experiencing what it's like, walking along and getting a taste of the trade, I have a better understanding of what customers are up against. How florists struggle to stay afloat after the price increases. I share my concerns and findings with everyone, both at home and with customers. Of course, I'm just one link in a huge chain. But I see it as an excavator. Each time you dig deeper to get to the bottom of the market. Layer by layer you will get further.
PS: Would you like me to visit your customers with you? Please contact me and we'll set a date.
Levi Evers is, after his education Horti Technics & Management, co-owner of Bredefleur.